Category:
Digital Marketing
Understanding Facebook's Algorithm
Date created 13/05/2021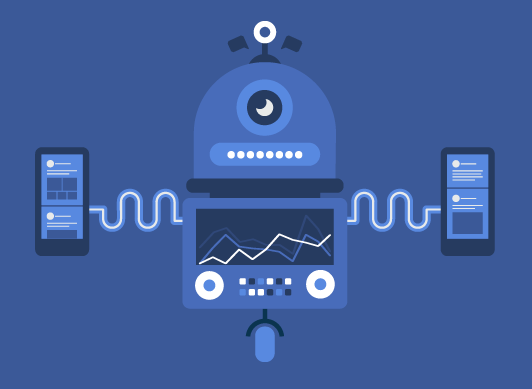 Now as Facebook deals with the rise of fake news and unwanted content that could pose a risk, the social media giant has updated its algorithms by shunning those aforementioned shambles to make its platform a better place for users to interact with friends and families. However, this revamp could very well hinder your business content (e.g., commercial-related posts, marketing promos and advertisement campaigns) from reaching out organically.

This move will also alter its News Feed by prioritising "humanised" posts, so one can now view a friend's information update, statuses, or even reminding both parties on how long they have stayed connected on the platform more frequently.

Mark Zuckerberg even said that, "You'll see less public content like posts from businesses, brands, and media. And the public content you see more will be held to the same standard — it should encourage meaningful interactions between people."

Should we all just shun Facebook away and pursue marketing or sales activities elsewhere? Hold it right there. Facebook has put up an official press info for users to learn more about its changes in algorithm, but if you're keen on getting straight to the point, here are some simple tips we've compiled for you to learn more.

Create engaging content.
Creating content just to keep your page active isn't good enough these days. What Facebook wants you to do is engage with your viewers by coming up with posts that are capable of drawing your audiences to leave a comment, sharing, or spend more time dwelling on it. Curate posts that are beneficial for the Facebook community.

More reactions.
Posts receiving more reactions (e.g., a 'wow', 'love' or 'haha') will also see better exposure, leading FB's algorithm to view it as a priority post within the community. So don't leave someone's comment unreplied and start generating engaging stuff to get organic reach.

Live videos.
Another great addition to the platform that guarantees better viewership from your audiences. Live streaming any marketing activities and promotions do command a sizeable viewership, but it depends on how you're positioning your marketing angle, timing and followership number. Non-live video-based content also does the job well enough — though it's not as engaging or interactive in real-time.

Be responsive.
No matter what kind of page you're managing, it's important to reply to anyone who has left a private message or comment on any posts. Queries or questions left unanswered will reflect your page's inactiveness; which allows its algorithm to downplay any potential exposure of your page or any posts on the News Feed.
Timing of your post.
Simple: If you are posting anything up on FB at 3am your local time (when everyone's fast asleep), or during off-peak hours, then it's guaranteed your post will never see the engagement you desire for. Always keep in mind about when and whether people will be scrolling through Facebook throughout the day. Hours between 8am-10am are known to be the best time, and the same goes for mid-noon (between 12 noon-2pm). Weekends are good to get some content up, too; just make sure it's worthy of your viewers' attention.
< View All Posts